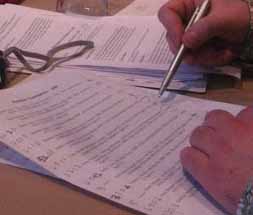 You'll find among the 2009 nominations books from 2008 and 2009. That's because we consider books published in the current calendar year, as well as the last six months of the preceding calendar year that committee members had not yet had time to locate and read when we meet in January at the ALA Midwinter Meeting.
Any committee member can nominate books throughout the year. We also welcome nominations from you, so on this blog we will periodically solicit field nominations.  A committee member must then second your nomination in order for the book to go on to the formal consideration phase.
We'd love to hear what you think about any of the books we've nominated, so please feel free to comment.